Michigan Talent Requested To Audition For Blast NYE Host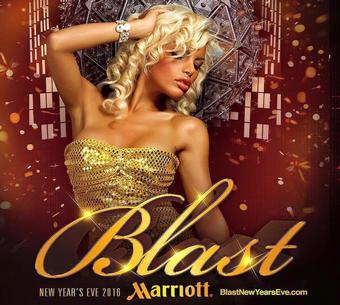 A local Michigan talent was selected to audition as a host for metro Detroit's most exclusive New Year's Eve party, Blast. Featuring music by the area's best DJs, Dano, Godfather, Mike Anthony, Matt Aubrey, Chris Anthony, John Larson and Denis Celic. Tone on percussion. Tarot card readers will be on sight to give new year predictions along with aerialists and karaoke. The midnight blowout includes late night buffet, the ball drop and a confetti storm.Blast: NYE 2016 will be hosted at the newly renovated Marriott Centerpoint. Jody Haddad, DJ Godfather, Bryan Chin (Mon Jin Lau), Mike Anthony, Jay Mahfouz, Craig Jelinek & Matt Aubrey will host throughout the night with guest hosts Pelle Marrogy and Samir Celebic. This event has sold out the previous 3 years in a row.
The client was looking for a talent as a host for the red carpet interviews, speaking with guests who arrive and checking in throughout the night. Footage from this year's New Year's Eve event will also be used for next year's video.
Once we find out if our talent was booked we will post a link to her composite card. Fingers crossed for them!
Comments: