Chicago Talent Booked Role On Fox's Empire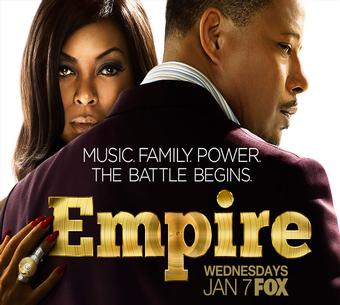 We are very excited to announce that one of our local Chicago talents were booked for a role on Fox's series, Empire. Empire is an American musical drama television series which debuted on Fox in January earlier this year. Empire is a drama about a family dynasty, set within the world of music, glamour, danger, power and the drama among the members of the founders' family as they fight for control of the company.Lucious Lyon, a former drug dealer now turned hip hop mogul and CEO of Empire Entertainment, learns he has a disease. His life begins to cave in around him following his diagnosis. Lucious, looking to groom one of his three sons Andre, Jamal, and Hakeem to take over the family business, pits them against each other. Lee Daniels and Danny Strong created the hit show, and stars Terrence Howard and Taraji P. Henson. Henson stars as his Lucious' ex-wife Cookie Lyon, the mother of his three sons who is released from prison after serving a 17-year sentence.
Our talent let us know she's booked the role of a stockholder, and it set to shoot on January 8th in Chicago. We want to wish her the best and congratulate her on booking a role on a huge show! Look for more updates once the film shooting is complete with photos.
Comments: